South West Lindy Hoppers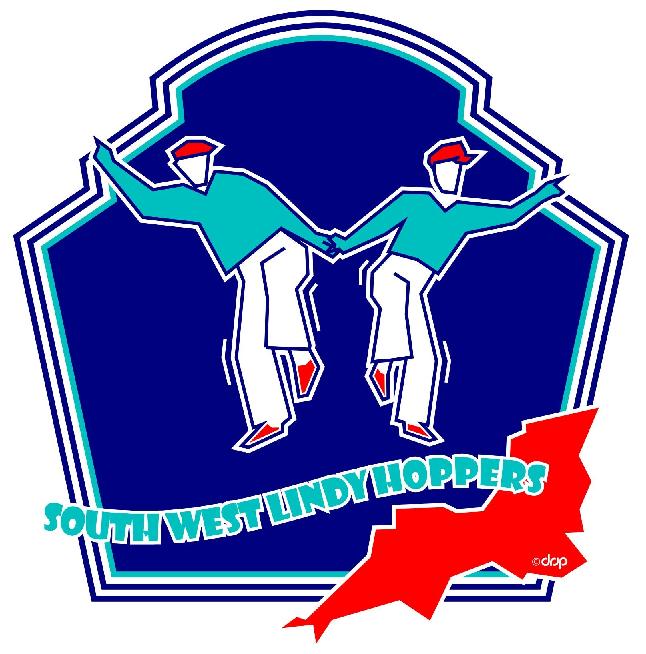 Lindy Hop - The Original Big Band Swing Dance












We are a group of Lindy Hop enthusiasts founded in 2004, based in the Exeter area who enjoy and promote this unique social dance for all age groups.
Formed in 2004 because there was no Savoy Style Lindy Hop in the area. We attract dancers from the whole of the South West region, holding regular Beginner's & Intermediate classes in EXETER & TOTNES as well as practice sessions, workshops, demonstrations and swing dances that include music from the Big Band era, Jump Jive and Blues.
Guest teachers have included:
Graeme and Ann (Hoppin' Mad), Ryan Francois and Jenny Thomas, Gary and Sarah Boon, Andy and Tor from Rock Bottoms, Mel and Jo Calanglang, Russell and Delores from the Jiving Lindy Hoppers, Paul and Fae and Christine from Rug-Cutters Lindy Hop. David Zilkha from Swing Dance Bristol. Velody from Manchester. Trisha Sewell from Savoy Hop Hertfordshire.
All ages and abilities are welcome. No need to bring a partner. Meet like minded dancers in helpful and friendly surroundings.
You Can't Stop the Lindy Hop
(May 23rd 2014)
If you want to enhance your dancing (be it Jive, Ceroc, Leroc or Rock 'n' Roll) add that extra something, stand out from the crowd then Lindy Hop is the dance for you!
Welcome.
You are visitor:
A one. A two. Swing is what we do!
THE BOMBING OF EXETER PROMOTIONAL DVD FEATURING
SOUTH WEST LINDY HOPPERS (click here)
Gallery

Classes & Events

Links

Lindy Hop History

(Articles/videos & more)

Bookings & Contact Us

Go to our links page and click on WBGO-88.3FM. America's Greatest Jazz Radio Station (24/7 broadcasting)

Put a SMILE on your face - LINDY HOP

"It's not difficult to spot Swing Dancers...
look for the couple with the biggest smiles
having the most fun"

For further details about our events and other events listed below, go to our Classes & Events page.

SOUTH WEST LINDY HOPPERS FREESTYLES/EVENTS IN EXETER:

Saturday 31st January 2015: Le Swing Hot Winter Ball. 'Mr Big/Little University Swing Band'

CLASSES

Totnes: Every Tues. 7.15pm. New term starts Tues. 6 January 2015 and this one is FREE!

Venue: The Mansion (on the first floor in the Old School Hall), Fore Street Totnes, TQ9 5RP

Exeter: Every Thurs. 7.30pm. New term starts Thurs 8 January 2015 and this one is FREE too!

Venue: 'First Floor Swing Club' Heavitree Conservative Club, 7 Church Street Heavitree, Exeter, EX2 5EH

We look forward to dancing with you.
© Cholla Media Services 2007