South West Lindy Hoppers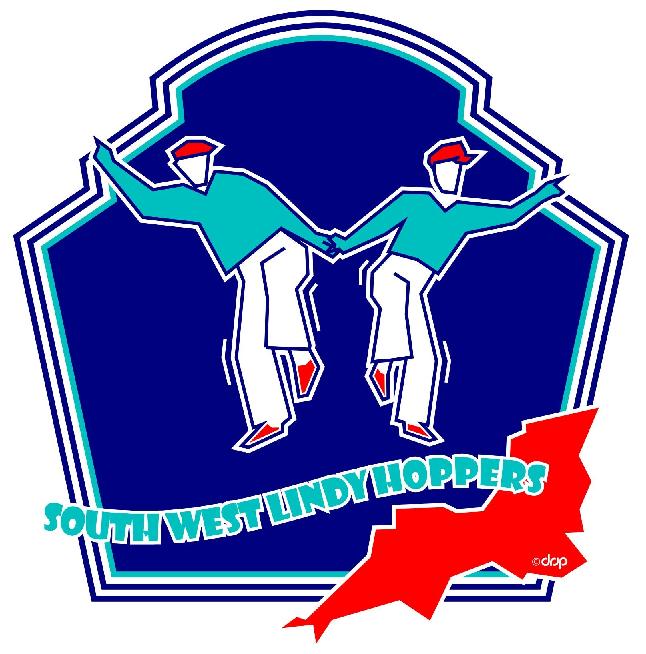 Shim Sham Shimmy (South West Lindy Hoppers)
Lindy Hop - The Original Big Band Swing Dance












We are a group of Lindy Hop enthusiasts founded in 2004, based in the Exeter area who enjoy and promote this unique social dance for all age groups.
Formed in 2004 because there was no Savoy Style Lindy Hop in the area. We attract dancers from the whole of the South West region, holding regular Beginner's & Intermediate classes in EXETER & TOTNES as well as practice sessions, workshops, demonstrations and swing dances that include music from the Big Band era, Jump Jive and Blues.
All ages and abilities are welcome. No need to bring a partner. Meet like minded dancers in helpful and friendly surroundings.
You Can't Stop the Lindy Hop
(May 23rd 2014)
Black Lives Matter. To be clear: There is no room in our community for racism or discrimination of any kind. Lindy Hop is a Black dance. May we never forget that and may we all step up together to do more and to do better. #BlackLivesMatter #BlackLindyHopMatters #LindyHoppersAgainstRacism
The Vision ("In our wildest dreams…")
The Lindy Hop will be danced all over the world to live big band music. Everywhere that Lindy Hop is danced, on the dance floors and off, people of diverse backgrounds will treat each other with respect and warmth. The history of Frankie Manning and the originators of the Lindy Hop at the Savoy Ballroom will be well known to dancers and non-dancers everywhere.
Frankie: The ambassador of Lindy Hop's fabulous dancing and radiant smile have served as inspiration to generations of Lindy hop enthusiasts, but Frankie modestly claimed, "I'm not interested in fame and glory. It's just that I would like others to know what a happy dance this is."
Top Tips For Lindy Hoppers: A one: SMILE. A two: Be courteous. A three we know what to do: Enjoy.
(The birth of Lindy Hop on film)

HELLZAPOPPIN 1941

(In full colour)
Frankie Manning and Norma Miller Performing at Roseland Ballroom on Frankies 85th Birthday 1999
If you want to enhance your dancing (be it Jive, Ceroc, Leroc or Rock 'n' Roll) or are a !940's re-enactor and want to add that extra something, to stand out from the crowd then Lindy Hop is the dance for you!
Welcome.
A one. A two. Swing is what we do!
Gallery

Classes & Events

Code of Conduct

Links

(Local clubs & more)

Lindy Hop History

(Articles/videos & more)

Bookings & Contact Us

For more details contact South West Lindy Hoppers - via Facebook or email Jane - janeswlindyhoppers@yahoo.com

(More in Lindy Hop History Link)

Go to our links page and click on WBGO-88.3FM. America's Greatest Jazz Radio Station (24/7 broadcasting)

Put a SMILE on your face - LINDY HOP

"It's not difficult to spot Swing Dancers...
look for the couple with the biggest smiles
having the most fun"

SOUTH WEST LINDY HOPPERS MONTHLY SOCIALS FOR THE FULL SWING EXPERIENCE WITH LIVE SWING BANDS. IT'S WHAT LINDY HOP IS ALL ABOUT.

IMPORTANT:

In the light of the COVID Pandemic (the virus is still out there), what we have learnt about the spread of the virus and in order to protect the health and safety of all our dancers, teachers, guest teachers, band members, hall staff as much as we can please help to minimize the spread of the virus.

Face masks are a personal choice.

Hand sanitizer is available at our venues.

Wash hands regularly.

Our venues are well ventilated.

Thank you.

We look forward to dancing with you.
© Cholla Media Services 2007